You are here:
Home
>
Introduction
FLAIR MACHINERY ACCESSORY CO., LTD is one of the renowned manufacturers, suppliers and exporters of Machine Coolant Pump and machine components, with a factory in Taiwan. With years of experience in the line of making , we are known for our outstanding performance in the industry. We have helped ourselves as one of the leading brand in Taiwan. We constantly upgrade our products to meet the international standards. We hold a team of professionals, which provides on time deliveries with high quality. Our sincerity and hard work has helped us match our quality with international standards.

Chang Iron was founded in 1962 and has been devoting to the research, development and manufacture of woodworking machines and machine components ever since. All the years, we have upheld the principles of "Quality, innovation and service first" to earn trust in the market place. Our founding company, Chang Iron Works, has been producing woodworking machines for more than 50 years. Machines such as Multi-Spindle 4-Sided Moulder, Single and Double Spindle Shaper, Hand Jointer, Auto Planer, and Knife Grinder. All of our products are CE approved by the DNV Association of the European Union. We are ISO 9001:2000 certified in April 2002, certification was issued by the British BSI Association. Lead by our president, the principals of quality, constant innovation and excellent service are our business focus. Chang Iron and Flair are your trustworthy cooperative supplier and old friends.
Our associated companies are: How Are You Machinery Trading Co., Ltd. Taiwan Chang Steel Electronic & Machine Tools Co., Ltd. and Flair Machinery Accessory Co., Ltd We specialize in research, manufacture and trading of machine coolant pump and machine components. Our Main products are: Hand Wheels, Handles, Pulleys, Coupling, Casting, hardware parts processing, and Coolant pumps for machine tools. In the line of metal working machines, we produce Plano-Miller and Horizontal Boring Milling Machines. We are ISO 9001:2000 Certified in May 2001 issued by SGS United Kingdom Ltd. Our goal is to retain high quality and to be competitive. -CHANG IRON, FLAIR ARE THE BRANDS YOU CAN TRUST
Designer. Developer. Manufacturer. Supplier. We Provide you with diversified services and a communicative foothold
WE BUILD, ALL YOU NEED.
WE MAKE, ALL YOU HOPE FOR.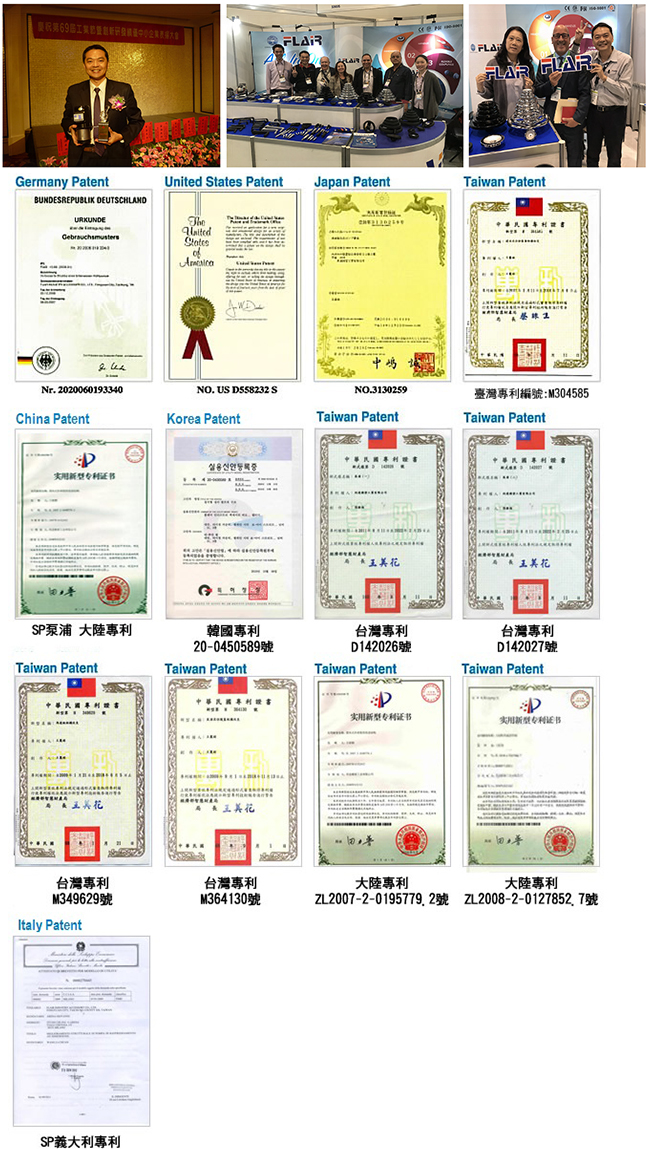 Our sincerity and hard work have helped us to match the quality of our
Machine Coolant Pump
and machine components with international standards. According to the different kinds of manufacture demands, we offer perfect services to you.